So you wanna review a book?
That makes me so happy!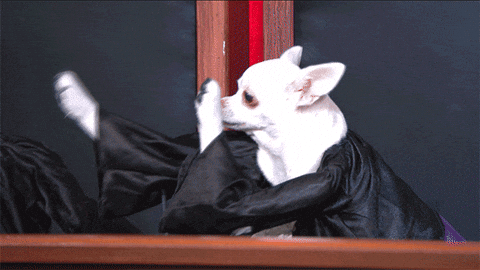 As much as Stoomio is a place for me to share my thoughts and feelings on books I think it's more important to hear what you think. The books are written for you after all and it's what I want Stoomio to be, a place where you can share your thoughts too. So I invite and encourage you to share your own 'mini reviews' and join the…
Stoom Squad!
So how do you do it?
Ok, strap in! This is not for the faint of heart… First, you must sit down and meditate for 3 days. Now go pack your bags! For you are about to embark on a 3316.45 mile quest to the hidden caves of Nogopo to retrieve the yellow scroll. The map for this perilous journey is conveniently tattooed on the left leg of a very cranky nocturnal troll who will only fall asleep if presented with the fumes of burning bark from the Pruvia tree. Then you must take the scroll to the all-knowing wizard goat Imizule who is located on the north side of the southernmost mountain. She will then grant your ambitious request if you can answer 3 questions on the realm of Lekmit. Hint: she loves to eat cherry and egg flavour crisps so I'd take some just in case.
Or you can just send me an email. What ever's easier really. And there are a couple of ways you can do it:
Option 1:
You can send in a voice recording! Amazing right. All you do is record yourself on the voice memo app of your parents smartphone and email the audio file to: myminireview@stoomio.com
Take a moment to jot down some notes before recording your review.
Now. Open the voice memo app on your phone and say…
Hello, my name is – (first name only please)
I live in – (city only please)
My favorite book is – (give us the name of your favorite book)
Because – (tell us why you love this book)
Tell us some more! There's no right or wrong answer, just your opinion.
Things you could talk about...
– Who are the main characters? Did you find them interesting? Why?
– What are some of the major ideas the author presents in the book?
– Give us an example of a scene or paragraph that touches on the theme/idea?
– What do you think of the writing style?
– What genre is the book? Fantasy? Historic? Realistic fiction? Comedy? Something else?
– Did you like the ending? Why or why not?
– What else would you like to tell our listeners about the book?
---
Option 2:
You can send in your mini review directly to: myminireview@stoomio.com . If you are typing it into a google doc and attaching it please make sure it is sharable otherwise I won't be able to open it.
If you wish you can also send in a picture to go alongside your review as long as you have permission to do so.
or you can send me an email by filling out the form below…
Waaaaaaaaiiittt there's more…
If you don't want to do any of that you can use the hashtag #stoomioshelfie to share all of your lovely books for all to see.